Next Generation IRLP Embedded Nodes

Pricing, Details, and How to Order

IRLP - Keeping the Radio in Amateur Radio
Created April 21st, 2014 - Last update May 15th, 2019
Currently OUT OF STOCK, unable to obtain parts due to COVID19
Download the Instruction Manual
View Pictures of Completed Systems
TECHNICAL DETAILS
IRLP v3.0 board mounted and wired
- All inputs an outputs available at a single DB-9 connector
- No need to wire audio cables to the sound card

Dual Core 1.86 GHz Fanless Intel Atom (4 virtual processors)

2 Gigabytes of RAM

32 Gigabyte (or larger) Industrial micro-SATA Solid State Disk

VGA and HDMI video outputs

Wide range DC voltage input (8-19V DC)
- Uses 2.5mm x 5.5mm coaxial power connector
- Can run from repeater site 13.8VDC power supply
- Can be powered from an automobile 12V system

Compact case (with optional fan - NOT required)
- 8.25" x 2.6" x 10.8" or 210mm x 65mm x 275mm
- About same size as a ream of 8.5" x 11" (or A4) paper
FEATURES
PHP and Perl Web Enabled
- IRLP WEB ADMIN system installed
- IRLPvCON, IRLPvMON, and IRLPvMAP installed
- Easy to add on additional PHP or Perl scripts to enhance system

Solid State m-SATA Drive
- Boots quickly (15 seconds)
- No need to swap RAM (faster)
- Reduced noise
- Reduced power consumption

Full Repeater Controller
- Node can act as a simple single port controller
- Adjustable hangtimes, courtesy tones, access tones, etc
- Easy scripting and scheduler engine to customize any way you want

FULL Debian Linux Pre-installed
- Runs a full version of Debian, so can add any Debian supported programs
- Node number already assigned and tested (new or existing)
- You choose your IRLP node number (from available numbers)
- All hardware already pre-configured

Versatile Input Options
- 2 x RS-232 serial ports available on-board (not external). Great for repeater controllers
- Up to 8 USB ports (4 external, 4 internal)
- Allows direct interface to controller or remote radios at site

All wiring internal to case
- No external parallel port cable
- No external audio jack wiring
- All interfacing to radio through a single DB-9 connector

Commonly used IRLP scripts and features already installed:
- IRLPvCON, IRLPvMON, IRLPvMAP
- EchoIRLP
- IRLP Controller
- IRLP Web Admin
- Saytime/date scripts
- Star69
- Interval CW or voice ID

Simple configuration script turns on/off certain features easily
PRICING
Complete unit: wired, built, and tested $689.99 US
Includes:
- Come with Compact Fanless Case
- OPTIONAL 1RU Rack Mount Case (only 10 inches deep) - (+ $100.00 US) - Front and Rear USB Ports
- DC Power cable (6 foot length) with bare ends


Pricing Options:

- AC Power Adapter (+ $35.00 US)
- 60W AC Adapter
- Wide input range (100-240VAC, 50-60Hz)
- Comes with North American grounded plug, but uses standard IEC C13/14 cable

- 802.11N Wifi Adapter (+ $35.00 US)
- Compact USB adapter
- 150mbps 802.11b/g/n 2.4GHz
- Configures easily by manipulating a text file

- Internet Streaming Kit (+ $50.00 US)
- Used to stream your node's audio to an icecast/shoutcast server
- Broadcast your local repeater/node to the world
- DXZone, Broadcastify, Streema, RadioReference
- Sends both sides of the conversation
- Comprised of a USB sound card and resistive audio cable
- Configures easily by manipulating a text file


** Canadian orders are subject to GST/HST at their local rate.

SHIPPING
Canada Post Shipping from Vancouver - Approx 10 lbs
- 3-7 Day Ground to USA or Canada - $40 US
- 5-7 Day Air to International - $130 US
- 20-50 Day Surface to International - $100 US


From Order to Delivery Time 1-4 weeks (longer for surface international)
- Pieces ordered and built in Canada
- Rush orders available upon request for additional charge
ORDER NOW
When you place an order, details on when it will ship will be emailed directly, along with an order form to gather information about how to set up your software (if applicable). If you want to order more than 1 node, please contact sales@irlp.net for a detailed quote.
ATTN International Orders - Please include the International Shipping Option to properly calculate the shipping total.
- David Cameron VE7LTD - IRLP System Designer
Please consider a donation to IRLP. It helps fund research and development to improve IRLP for all!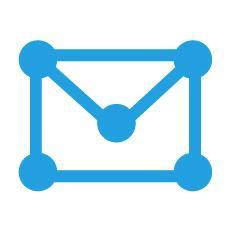 Click to join irlp-embedded on Groups.io
Enjoy IRLP and please "Pass the Word"
If left menu bar is not visible, click here

last updated Nov 15, 2015
(c) 2005 IRLP.NET
Privacy Policy